Let's Do Business
If you would like to discuss a business opportunity with Kanguru, please give us a call at (1) 508-376-4245 or email us at sales@kanguru.com. We would be happy to discuss a business opportunity with you!
Our partners are an important part of our business as well as in the development of our quality, secure products.
In addition to purchasing from our website, Kanguru products and services can be purchased at any one of these favorite retailers and stores listed here.
Our Technology Partners are industry-leading providers of high-end technology and security.  Visit their websites to learn more.
Where To Buy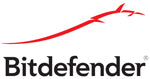 BitDefender
BitDefender is an industry leading provider of internationally certified security software. As the spread of malware and viruses through USB devices has become more and more prevalent, the integration with BitDefender's award winning technology onto the Kanguru Defender product family has been well received by customers. The BitDefender module provides the ability to protect the Kanguru device and run real-time scans to protect data from viruses, malware and spyware infections.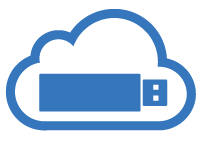 ClevX
ClevX is an information security technology company – Your Innovation Partner. It's focused on the Security/Mobility markets. ClevX differentiates itself by creating solutions that are simple, clever, and elegant. USBtoCloud by ClevX offers an easy-to-use cloud backup for your portable storage drive (Flash, HDD/SSD, etc.) so you don't have to worry about losing your data on-the-go.

Rackspace
Rackspace is the world's leader in enterprise-level hosting, with over 99,000 customers globally. Backed by a 100% network up-time guarantee, secure managed hosting capabilities, and an international Cloud hosting platform, Rackspace is a trusted hosting partner for Kanguru's Remote Management Console infrastructure.

Deepnet Security
Deepnet Security is a leading developer of multi-factor authentication and anti-phishing solutions. Its award-winning product, DualShield Unified Authentication Platform, provides two-factor and two-way authentication for a wide range of enterprise, web and cloud applications in one single security platform, and supports a wide selection of authentication methods including tokens, smartcards, certificates, biometrics and device DNA.
IOENGINE
IOENGINE holds a range of patents related to connection and communication protocols for portable devices. Kanguru maintains a licensing agreement for the IOENGINE portfolio. The Kanguru Defender products are covered by one or more of US Patent 7,861,006, US Patent 8,539,047, US Patent 9,059,969, US Patent 9,774,703, US Patent Application 15,712,780 and US Patent Application 15,712,714. For more information, please visit IOENGINE.com.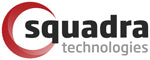 Squadra Technologies
Squadra Technologies delivers enterprise security software with a focus on control and auditing of internal organizational data/file transfers. Squadra's Security Removable Media Manager ("secRMM") protects sensitive data by monitoring all write activity to any external storage device including; encrypted storage devices (i.e. Kanguru), smart phones, tablets, CD/DVD, etc. In addition to providing the highest level of security auditing, secRMM delivers authorization modules which restrict the user's ability to write to external storage based on a specific rules/policies. By deploying secRMM and Kanguru organizations can actively manage, secure, and audit USB port activity.
Tresys Technology
Tresys Technology provides effective, secure, state-of-the-art solutions to constantly changing cyber security threats. We have unparalleled expertise in high assurance architectures for enterprise and mobile computing, protecting access, transfer, and storage of our customer's information assets. This includes the most sensitive and classified data from domestic/international government and critical infrastructure networks. Tresys certified and accredited products protect information while ensuring that the appropriate data gets to the correct location in a timely and confidential manner. Tresys clients include global critical infrastructure and mobile providers, military and civilian government agencies.

Kroll Ontrack
Kroll Ontrack is a cutting-edge service provider addressing critical information needs in data recovery, backup recovery, information security, Email extraction, data destruction, data erasure and tape services. Kroll Ontrack has more than 30 offices in 19 countries around the world. Our global network of locations aims to provide all customers with a local, efficient, knowledgeable and secure resource for their data recovery needs.

Cigent Technology
Cigent® protects your most valuable asset – your data – with Cigent Secure SSDs™ that prevent compromise by attackers who gain remote or physical access to a device and zero trust access controls that protect individual files wherever they go. Funded by In-Q-Tel™ and founded by experts in storage, data forensics, and cyber security to develop a new standard in data protection.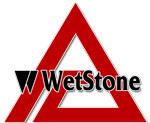 WetStone Technologies, Inc.
WetStone Technologies, Inc. is a market leader in Malware Discovery, Steganography investigation, cyber weapon search and seizure, intrusion detection, and live digital investigation. WetStone is a wholly owned subsidiary of Allen Corporation of America.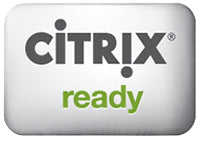 Citrix XenDesktop
Citrix XenDesktop delivers Windows apps and desktops as secure mobile services. With XenDesktop, IT can mobilize the business, while reducing costs by centralizing control and security for intellectual property. Incorporating the full power of XenApp, XenDesktop can deliver full desktops or just the apps to any device. HDX technologies enable XenDesktop to deliver a native touch-enabled look-and-feel that is optimized for the type of device, as well as the network.